3 Tips for Planning a Wedding in Lancaster, PA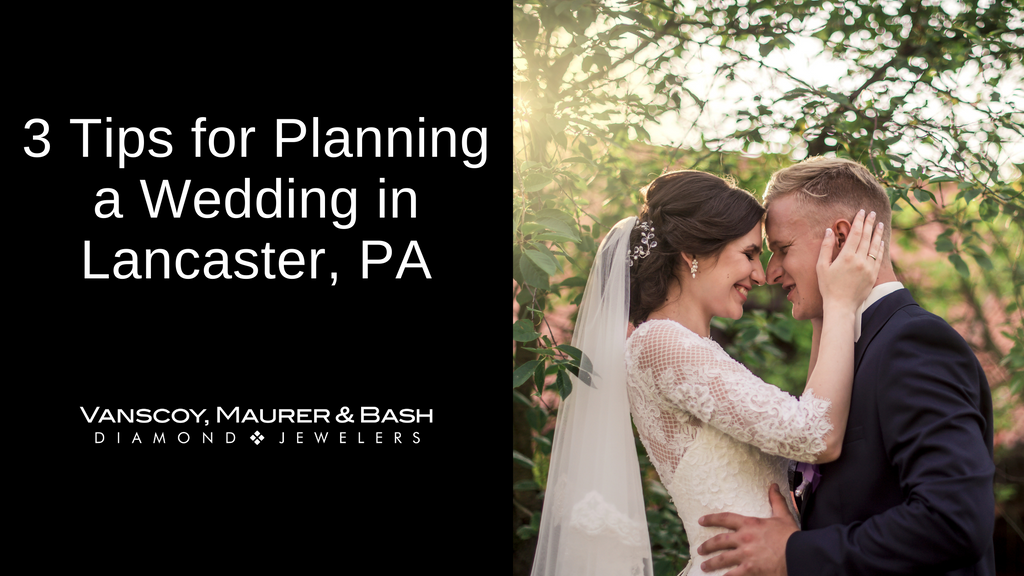 Wedding planning can be incredibly stressful. Even if you enjoy planning and like the process, there are going to be times that you feel you've hit a dead end or are overwhelmed by the amount of choices. You might have an idea in your mind for something at the wedding, but aren't sure how to bring it to life or you're trying to work with a tight budget and don't know where to turn for help.
Instead of letting the stress of planning get to you, we want to help make it a little easier. Here are some simple tips for planning a wedding in the Lancaster, PA area!
Great venue options
No matter what you're looking for or what your budget is, there is a wide array of gorgeous venues for any budget in Lancaster. Whether you're looking for a rustic barn, a modern hotel, or a unique location, you can find it in Lancaster county, or very close by. You can easily find a great place for an indoor or outdoor ceremony and reception. Many of the vendors in the area are also extremely experienced in hosting weddings and have on-site planners who can help you throughout the entire process or just the day of your wedding to make sure everything goes smoothly. You won't have to worry about ensuring that every little detail is perfect because the local vendors want you to be able to enjoy your day and take that stress off of your shoulders.
Talented vendors
You'll find many family-owned vendors, just like us, in your wedding planning journey in the Lancaster area. Whether it's a husband and wife photography duo, a multigenerational jeweler, or a caterer that is a group of sisters, these vendors have talent and passion for what they do. They want to help you make your wedding incredible and make the process as easy as possible. We might live in a small town area, but you'll find award-winning wedding vendors who have been working with couples for decades.

Many vendors are willing to customize their packages, offer payment plans, or work with you to create something new that matches your vision for your big day. Even if you aren't sure about what you're looking for, they can help you narrow down what you want and show you great options.
Use local resources
You can absolutely use mainstream wedding vendor sites to research vendors in your area and get advice for planning, like The Knot or Wedding Wire, but in Lancaster, there are many great local resources to tap into when planning for your wedding.
The best resource you can use is simply word of mouth from your trusted friends and family and vendors themselves. If you already have your venue, ask them for recommendations on caterers or photographers they've worked with before. Your local jeweler can give you great recommendations on vendors other couples have used and great local options.
Talk to your friends who have gotten married in the area and join local social media groups! There are some fairly large Facebook groups focused on weddings in the Lancaster area where people will tell you about the vendors they chose, their experiences with them, and any advice they have. You can also often find a lot of wedding decor for sale in these groups if you're looking to purchase some items secondhand.
Good luck with planning your wedding here in Lancaster and make sure to reach out to us here at Vanscoy, Maurer & Bash Diamond Jewelers for your jewelry needs!