5 Considerations When Choosing Wedding Day Jewelry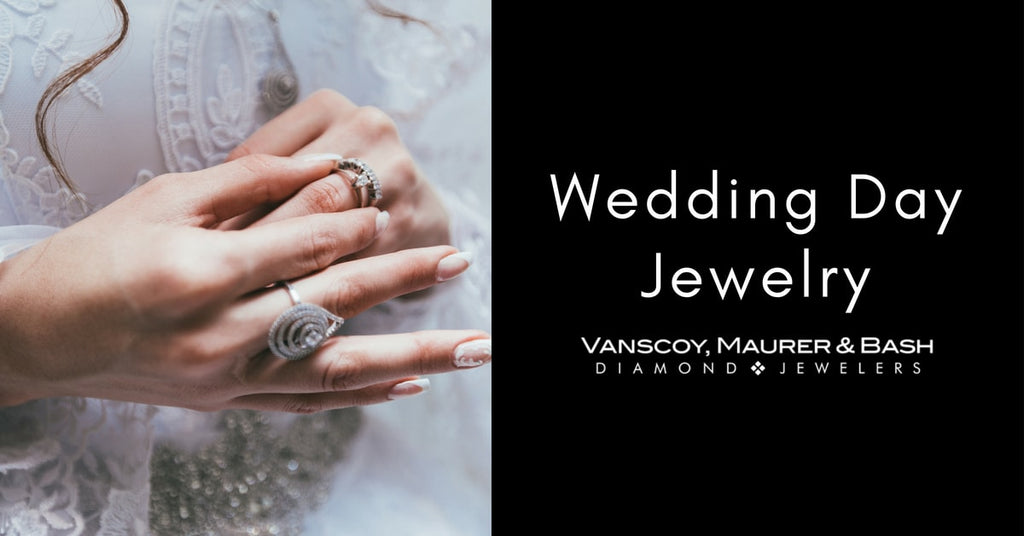 Next to the dress, wedding jewelry might be the most important part of your bridal look. Once you've found your dream gown, it's time to think about how to accessorize it.
Whether your wedding day jewelry is something borrowed or something new, keep these five tips in mind when deciding how to accessorize your wedding dress.
Know Your Budget
We recommend setting a budget any time you shop for fine jewelry. Just like you had a budget in mind for the dress, it helps to know how much you want to spend on your wedding day jewelry. This way, you can narrow your search down to beautiful pieces that you know are within your budget.
Opt for Timeless Over Trendy
Your jewelry will be included in all of your wedding portraits. Ideally, you want to look back and not regret the jewelry that you chose.
If you select jewelry that is timeless, it also means that you'll likely be able to wear it again. A diamond tennis bracelet is something you can wear with anything. Purchase a piece you can wear as a reminder of your special day. This jewelry could eventually be an heirloom, which makes it even more special.
Consider Your Wedding Style
To find a piece that you love, it's beneficial to know what you are wearing. Wait to shop for jewelry until you have your dress picked out. The Vanscoy, Maurer & Bash team here in Lancaster, PA can help you find jewelry that pairs well with your dress.
That being said, you only get to wear your dress once, and you want it to be the main focus of your wedding day look. Therefore, your jewelry should complement your dress style and not take away from it. For example, statement diamond earrings or a short necklace are beautiful pieces of jewelry for strapless gowns.
Generally, you don't want your jewelry to compete with your dress. If your dress has an interesting neckline, a long necklace will take attention away from the dress. Instead, a pair of earrings or a bracelet are two great options. Or, if your dress features cap sleeves, a hairpiece would be a stunning way to accessorize.
Don't Forget Dress Color
In addition to the style of your dress, don't forget about its color. Certain dress colors look best with certain metals. Failing to consider dress color could mean your jewelry clashes.
Here are some common jewelry and wedding dress pairings:
Pure white:

 

Try platinum or anything with cooler tones. Pearls also look beautiful with bright white.
Ivory:

 

Ivory looks beautiful with gold or rose gold depending on the undertones of the dress.
Ecru:

 

Pair white gold with ecru's dark tone.
Blush:

 

Blush looks stunning with rose gold because the pink shades complement each other.
Champagne:

 

Champagne gowns look great with gold jewelry.
Go with Your Gut
When all else fails, go with what you love. Whether it's a brand new necklace or your grandmother's bracelet, your decision should come down to what makes you happy. Even on your wedding day, your style should be a reflection of who you are every day. Choose jewelry that fits your personality and style.
We love helping central Pennsylvania brides find jewelry that completes their wedding day look. Ready to find jewelry to complement your wedding dress? Tell us what you're looking for, or stop by our store to view our selection of wedding jewelry for brides.