6 Gifts for Your Groom on Your Wedding Day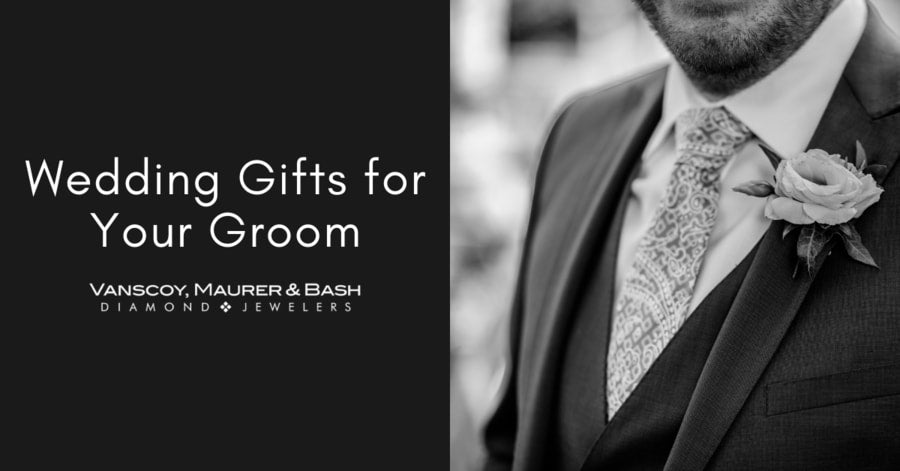 You may have heard about the tradition of the bride and groom exchanging gifts on the day of their wedding. It's a tradition that holds a lot of meaning and can be done before the ceremony or at the end of the day. If you decide to exchange gifts, you want to buy your groom something that he will cherish for years to come. You can't go wrong with one of these classic gift suggestions.
Watch
Even though your groom probably already owns a watch, he will appreciate one from you even more. You can make it even more special by engraving it with a personal message, such as your names or your wedding date. Consider investing in a luxury watch he might not normally purchase for himself. For a fun presentation, include a note that reminds him of the ceremony time. For example, you could write "See you at noon" on a slip of paper and attach it with the watch.
Cuff links
Cuff links are another classic gift that any man can appreciate. He will think of you every time he wears them. If you exchange gifts before your wedding, he can also wear them for the ceremony. Consider getting the cuff links personalized with a meaningful engraving.
Money clip
This is a more practical gift, but you can still make it fun by choosing a clip with a pattern, or engraving it with a custom message. A money clip would be a good gift to bundle together with something else, like cuff links.
Knife
A decorative pocket knife is another practical yet elegant gift. A Swiss Army Knife is an especially popular style that provides multiple tools in one. Many designer brands such as David Yurman and William Henry sell men's pocket knives in various designs.
Men's bracelet
Men's bracelets are a popular modern accessory. You can't go wrong with a designer piece from a brand like John Hardy. You could also buy a bracelet that signifies something important to your groom. For example, you might choose a bracelet with a religious symbol or some other meaningful charm or engraving. Consider how the bracelet will look with his watch, if he wears one.
Gold chain
If your groom has a necklace or medal that he likes to wear, consider upgrading the chain. A fine gold chain is something he might not normally invest in, but it can really enhance the look of his necklace. He will also think of you whenever he wears it.
Looking for the perfect wedding day gift for your groom? Vanscoy, Maurer & Bash Diamond Jewelers in Lancaster, PA has various offerings, from pocket knives to watches. We carry popular designer lines, including David Yurman, John Hardy, and William Henry. Make an appointment or stop by our store to see our selection.