Now Offering Online Shopping!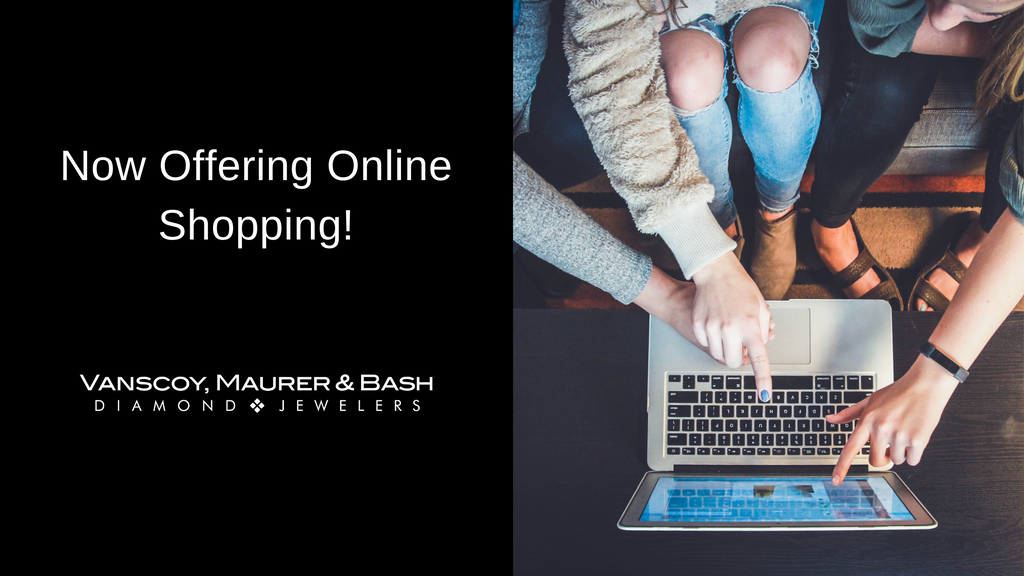 Guess what? We now offer online shopping options!
We know this year has been challenging. The holidays are going to look a bit different in 2020, especially as we see cases rising across the United States. This time of year, we're all usually rushing out to start our holiday shopping, decorating our homes, and making plans with families and friends. Those typical holiday activities look different this year, but that doesn't mean you still can't effectively shop for the holidays.
To adapt to the "new normal," we've overhauled our website and added the option to buy online. We're open and you're more than welcome to stop by the store, but we know that some people may live too far to make the trip or feel more comfortable purchasing online. We'll be regularly adding new products and updating the site day-to-day.
What we're offering
You'll find our designer brands like Roberto Coin, David Yurman, and John Hardy listed on our website for purchase. You can order gifts for your loved ones right from our site and choose the delivery option that works best for you. We also have some of our store brand listed on our website. Right now, the website does not show our complete array of offerings; if you're looking for something specific, please reach out to see if we have it. We also offer custom jewelry design options and can create a piece for you.
Shipping options
If you spend over $500, you'll receive free 2-day shipping. Purchases less than $500 will have the shipping calculated at checkout.
We also offer BOPIS (Buy Online, Pickup In-Store) and curbside pickup. You can select the "Pick Up" option while you're checking out. We'll let you know when the order is ready for pickup and you can tell us what time works best for you to come in and get your purchase.
You can view our full shipping policy here.
If you have any questions, feel free to reach out to us here at Vanscoy, Maurer & Bash Diamond Jewelers in Lancaster, PA. You can call or text us at 717-299-4283.