Appraisal Event - Tuesday, October 17th!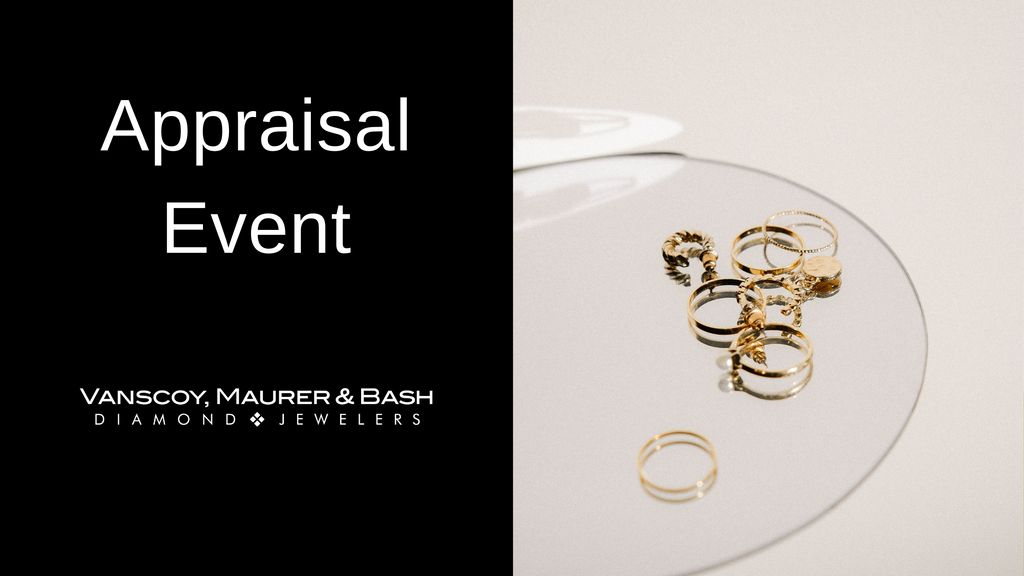 Get ready for our next appraisal event!
We know that your jewelry means a lot to you for its sentimental value, but it has a monetary value as well, which is important to know - for various reasons. Whether you're getting your jewelry insured, passing it on to a loved one, or just want to know its worth, it's always good to have an up-to-date appraisal among your important documents.
If you haven't had your jewelry appraised before, you may be wondering what precisely an appraisal is and why it's important. An appraisal is simply an expert looking at your jewelry and taking the time to check the quality of the piece while looking over any corresponding papers about your piece.
Even if you have had your piece appraised before, if it's been a few years, it's time to get it updated! The value of rare gemstones and precious metals fluctuates over time, so it's quite possible that the appraisal value of your piece has increased.
We'll have Dom, our own expert appraiser, at the store on Tuesday, October 17th to meet with you. Make an appointment and get together the pieces you'd like us to appraise. We're hosting our appraisal event so you can easily and quickly get the documentation on your piece that you need. It's something you can quickly check off of your to-do list and no longer have to worry about getting done sometime this summer.
What you need: All you need to bring with you is the piece of jewelry you'd like appraised and any papers or receipts you have to go along with it.
Whether you need an appraisal for insurance purposes, want to get one updated, or are just curious to know the value of your pieces, we're here to help! You can bring in your piece, sit down with our appraisers, and get your official appraisal at the end of your appointment.
Our appraisals start at $100 and vary depending on the type of piece and the metals and gems used in it. Our half hour appointments are for 1-2 pieces of jewelry - if you have more, you'll need a longer appointment.
To make an appointment,
you can
use our booking link
or call or text us at 717-299-4283 and provide your contact information and any questions you may have. Thank you!