Get Ready for Our Diamond Stud Event!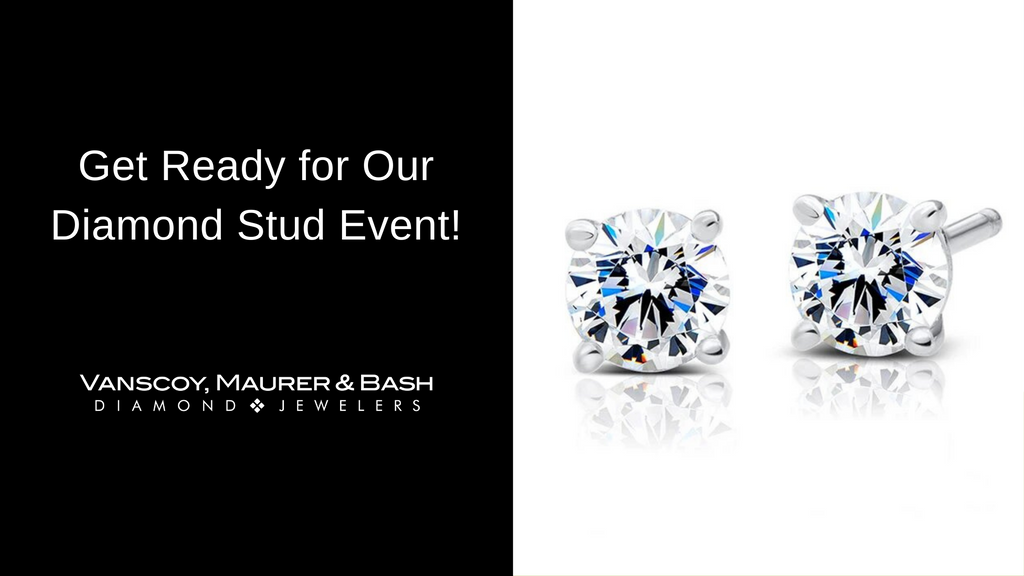 As we launch into the holiday season, we're hosting a diamond stud shopping event! Diamond studs are one of the 6 essential pieces of fine jewelry that every woman should own. They're extremely versatile and can be worn daily to work, for a night out, to a special event, or even just at home. We know everyone has been spending a lot of time at home this year, so choosing something like a pair of diamond studs to give as a gift this year is the perfect choice. They're also a piece that you can give to any woman in your life. Whether you're shopping for your daughter, sister, mother, girlfriend, or wife, diamond studs can make the perfect gift.
At Vanscoy, Maurer & Bash Diamond Jewelers, we also offer you the ability to trade in and upgrade your diamond studs. If you decide that you want to upgrade your studs, we'll give you 110% of their value when you at least double the size of the original studs. This program is a great opportunity to take advantage of when purchasing your daughter or wife her first pair of diamond studs. As time goes on, you can upgrade the studs for milestone birthdays or anniversaries. 
When: Friday, November 13th through Sunday, November 15th
Where: Vanscoy, Maurer & Bash Diamond Jewelers at 830 Plaza Blvd., Lancaster, PA 17601
How: Drop by during our open hours or make an appointment to let us know what time works best for you!
What you'll find:
12 month interest free financing on qualifying diamond studs

Get 10%, up to $1000, cashback on your diamond stud purchase
We know holiday shopping is going to look pretty different this year. Many people have already started shopping in earnest and shipping companies like UPS and FedEx are already predicting delays for the holidays and have upped their shipping prices accordingly. As we see coronavirus cases surge and some European countries shut down non-essential retail, we encourage everyone to stay safe and take care of their holiday shopping and errands as soon as possible.
In order to keep our employees and customers safe, we're following CDC guidelines, cleaning the story throughout the day, requiring employees and customers to wear masks, sanitizing jewelry after it's handled, and various other measures. If you have any questions about our procedures or about the diamond stud event, feel free to call or text us at 717-299-4283!