Personal Shopping Services: Make Jewelry Shopping Easy This Holiday Season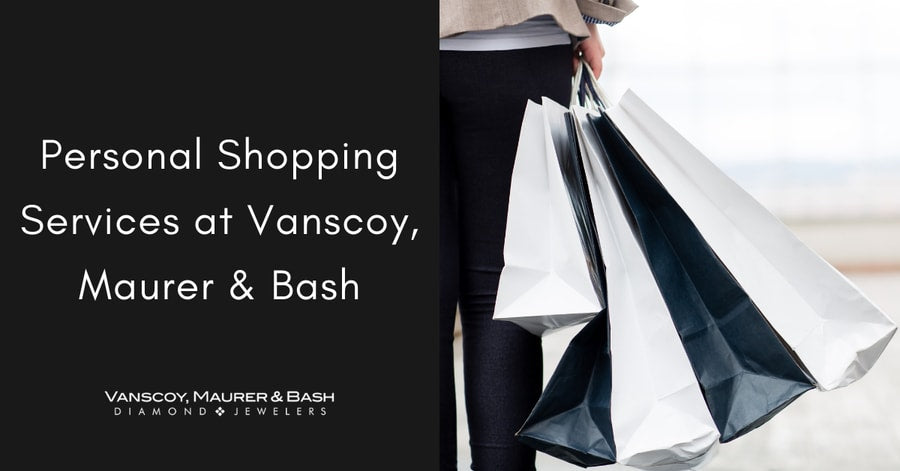 Holiday gift giving can be stressful in a normal year. Between the pressure of choosing the perfect gift for that special someone and finding the time to get your shopping done, you may begin to wish that you started your holiday shopping months ago.
This year, the holidays have become even more stressful in the midst of the pandemic. You might be wondering where you can even go to find a great gift and how safe it is to venture out. Here at Vanscoy, Maurer & Bash Diamond Jewelers in Lancaster, PA, we want you to feel safe in our store and have the luxury to find exactly what you're searching for to gift someone special in your life.
Even once you begin looking for a gift, it can be challenging to find the perfect one. It's difficult to find something that explains exactly how you feel, but we think that fine jewelry comes pretty close to capturing your feelings. Simply put, it doesn't get more personal or sentimental than jewelry. Fine jewelry is a gift that lasts forever, and it's something you can wear every day. And, fine jewelry ranges in price, so there's something for every budget.
Have we convinced you that fine jewelry makes the perfect gift?
When you're gift shopping, time can also be a challenge. Between work, family, and other commitments, it may be tempting to resort to jewelry shopping online, especially with health and safety concerns when it comes to physically visiting a store. However, there are many risks to purchasing jewelry online. Instead, work with a jeweler that you trust and know has your best interests in mind in order to find a great piece within your budget.
At Vanscoy, Maurer & Bash, we offer complimentary personal shopping services for our clients looking for a gift to give a significant other or loved one. Our knowledgeable jewelers can provide you with gift suggestions, whether you know exactly what you want, or you feel unsure of where to start.
Importantly, our personal shopping services are designed to work for you. We want to make your experience enjoyable and stress-free. Maybe you want to come into the store to look at the pieces yourself. Some people choose to come in with their spouse or significant other to see what we have and try on different pieces. This approach is great if you aren't sure of what your spouse or significant other wants, but you still want to create an element of surprise. Your jeweler will make note of pieces your loved one liked to keep on his or her wish list. When you're ready to shop, you and your jeweler will know what your significant other liked.
If you'd prefer to come into the store, we want to highlight that we offer appointments and also take various steps to ensure our store is safe for clients. We follow CDC guidelines and require masks for our employees and patrons. We also clean the store and handled jewelry daily and offer hand sanitizer in store.
Customers can also utilize our personal shopping services without stepping foot in our store. We understand that it may not always be convenient to stop by, which is why many customers use this service as a convenient way to shop. We also understand that in the current climate, you may prefer to limit visits to a physical location or not come at all. Call or email us to let us know what you're looking for, and we'll take care of the rest. And if you have no idea what you want, that's okay, too! Our jewelers are happy to share their opinions and suggestions. We guarantee that you'll have the same service our customers experience in store.
Whether in store, online, or over the phone, our personal shopping services are intended to make holiday shopping easy for planners and last-minute shoppers alike. Have questions about our complimentary personal shopping services, or are you ready to find the perfect gift for that special someone? Contact our store to get in touch with our knowledgeable staff. We look forward to working with you!