Fine Jewelry Gift Ideas for Valentine's Day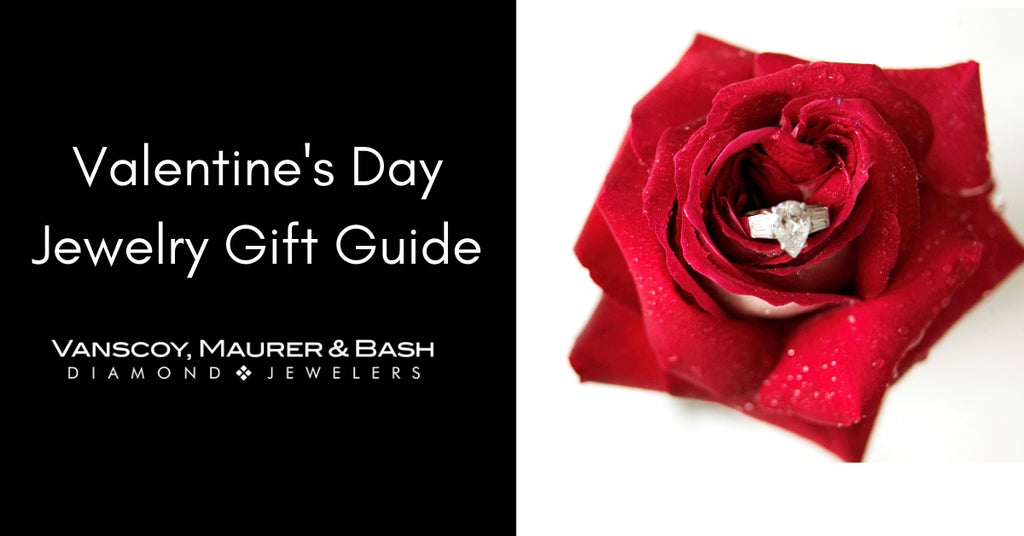 Valentine's Day is the perfect holiday to treat your significant other to a romantic gift, especially this year when more traditional ways to celebrate are off the table or much different than normal. Instead of that romantic dinner together or a short trip away, get a beautiful gift that she can wear on a regular basis. Celebrate making it through this tough year and how the two of you have been strengthened as a couple. And, don't forget, nothing pairs better with a bouquet of roses than a piece of jewelry! Here are five fine jewelry gift ideas to consider for Valentine's Day.
Birthstone Jewelry
A piece of jewelry that features her birthstone is an ideal gift if you're in a new relationship or not quite ready to get engaged. Her birthstone is still meaningful and sentimental. Of course, birthstone inspired jewelry can include rings, necklaces, and bracelets, giving you plenty of options to choose from. You can even have a custom piece created that is even more special. Our in-house jeweler will work with you to design and create the piece! If you're interested in a custom piece, scroll down for more information.
Heart-Shaped Jewelry
Valentine's Day is all about the heart motif, but heart-shaped jewelry is something she can wear throughout the year. Shop for something simple and classic like heart-shaped diamond studs or a gorgeous heart pendant necklace. If she loves the look of heart jewelry, Valentine's Day is the perfect holiday to gift this piece.
Designer Jewelry
If she has a favorite designer, why not add to her collection? Add to her bracelet stack or get a pair of earrings to match the necklace she wears every day. We have a wide variety of stackable rings, bracelets, and necklaces.
Some of the brands we carry include David Yurman, John Hardy, and Devotion with Forevermark. Start or add to her jewelry collection from one of these brands.
Our 6 Essential Pieces of Jewelry
When in doubt, one of these pieces is sure to put a smile on her face. We especially love a diamond tennis bracelet, diamond earrings, or a diamond pendant for Valentine's Day. These gift suggestions are ideal for couples who have been together for several years. If her style leans towards classic and elegant, diamond jewelry is the way to go.
Custom Jewelry
Maybe one of the gift ideas above, like a piece featuring her (or your) birthstone, sparks an interest in creating a custom piece of jewelry for her. Custom jewelry is a great gift to give as it can be personal and unique to her.
If you're thinking of custom jewelry, make sure you give yourself plenty of time for the piece to be completed. Most jewelers require several weeks to complete a piece, especially around popular gifting holidays such as Valentine's Day.
The best part about all of these gift ideas is that they can fit well within your Valentine's Day gifting budget. Let your jeweler know upfront what you're looking to spend. He or she can help guide you in your selection.
Ready to find a gift for your loved one for Valentine's Day? Visit Vanscoy, Maurer & Bash in Lancaster, PA, where our jewelers can help you find the perfect piece for your budget.